*Narrative Medicine and Psychology Lectures*
Narrative Medicine and Psychology Online Course May 2012
The following is a list of lectures for the 2012 online course:
LECTURE 1 MAY 24
LECTURE 2 MAY 31
LECTURE 3 JUNE 7
LECTURE 4 JUNE 14

TBA
TBA
TBA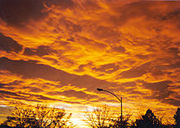 Stories about Remarkable Recovery coordinated by Daniel Benor
One of the most visited hubs on the Internet, reaching one out of every two Web users.
With over half a million sites, divided into more than 25,000 categories, Yahoo! is both browseable and searchable.
GO Network is a new brand that brings together the very best of the Internet in one, easy-to-use place.
Have Fun!