Recordings from Storytelling Night in Orono, Maine
Funded in part by the Awesome Foundation
Monthly we meet in Orono, Maine, for an evening of storytelling. Everyone is welcome, in person, or online.
September 26, 2017: Stone Boy from the Lakota Tradition and Dog Stories
We have just begun. This week, Lewis told a story about Stone Boy's origin from the Lakota tradition. A guest rabbi from Los Angeles told a story about his healing dog. Barbara talked about our lovely dog Bella and her passing. We concluded that all dogs are good dogs. To join us on the last Tuesday in October, use these coordinates:
Storytelling Evening

Please join my meeting from your computer, tablet or smartphone.
https://global.gotomeeting.com/join/892178101

You can also dial in using your phone.
United States: +1 (872) 240-3212

Access Code: 892-178-101

First GoToMeeting? Try a test session: http://link.gotomeeting.com/email-welcome
We start at 6pm Eastern Time USA
April 24, 2018: These evenings we tell stories about Rabbit from the Cherokee tradition, talk about blood quanta, hear about Tibetan Mastiff dogs, and hear childhood stories from Maine about encounters with moose.
Be sure to place a description of your link for your viewers here!
E! Online. Entertainment's home page.
Nasdaq Stock Market Information
Largest collection of free MP3s to play or download, free MP3 software
BabyCenter Store--content and quality products--You name it, we have it.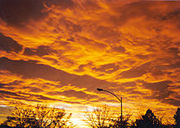 Search Engines
You know us as the Internet's original search engine.
One of the most visited hubs on the Internet, reaching one out of every two Web users.
With over half a million sites, divided into more than 25,000 categories, Yahoo! is both browseable and searchable.
GO Network is a new brand that brings together the very best of the Internet in one, easy-to-use place.
Have Fun!